Bear Barn Online Store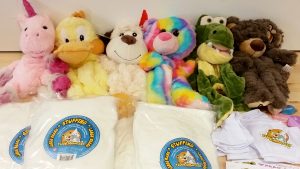 Live to far away to visit? Not to worry, we have a wide range of bear building kits available to purchase here in our online shop.
All our bears come complete with stuffing kit, heart insert and bear birth certificate. You can even dress them in one of the bear outfits and also add fun accessorises and T-Shirts.